2018 MATCH DIRECTOR

JACK BALON 814-419-8183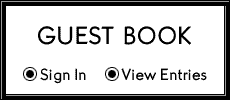 7:30 AM  Sign ups & set flags

9:00 AM  Match Starts

 MATCH  FEE---$ 15.00  

 TEAM FEE---$ 3.00

 300yds, 200yds, then 100yds with a peeking groundhog target at 100 yards.

​A meeting was held on October 21st and there will be changes to the PEEKING GROUNDHOG MATCH. Jack Balon will be the Match Director.

A HUGE THANK YOU GOES OUT TO THAD GIBBONS FOR STARTING AND RUNNING THIS MATCH!

Match Dates-- 4-21, 6-16, 7-21, 8-18, 9-22